June 15, 2021 was an exciting day for the community: Ford started production on the sixth-generation Bronco. And while many owners have taken delivery since then and been enjoying their vehicles on the roads and trails, some still may be waiting longer.
Ford Communicates Slowdowns
Late last week, on Friday, June 16, order holders began receiving emails from Ford stating that supply chain issues are causing delays. The Broncos referenced in the emails ranged in trims: from standard models on to Heritage and Raptor.
The motor company expressed its desire to see future owners in their Broncos soon and promised to give status updates at least once every 45 days to those waiting.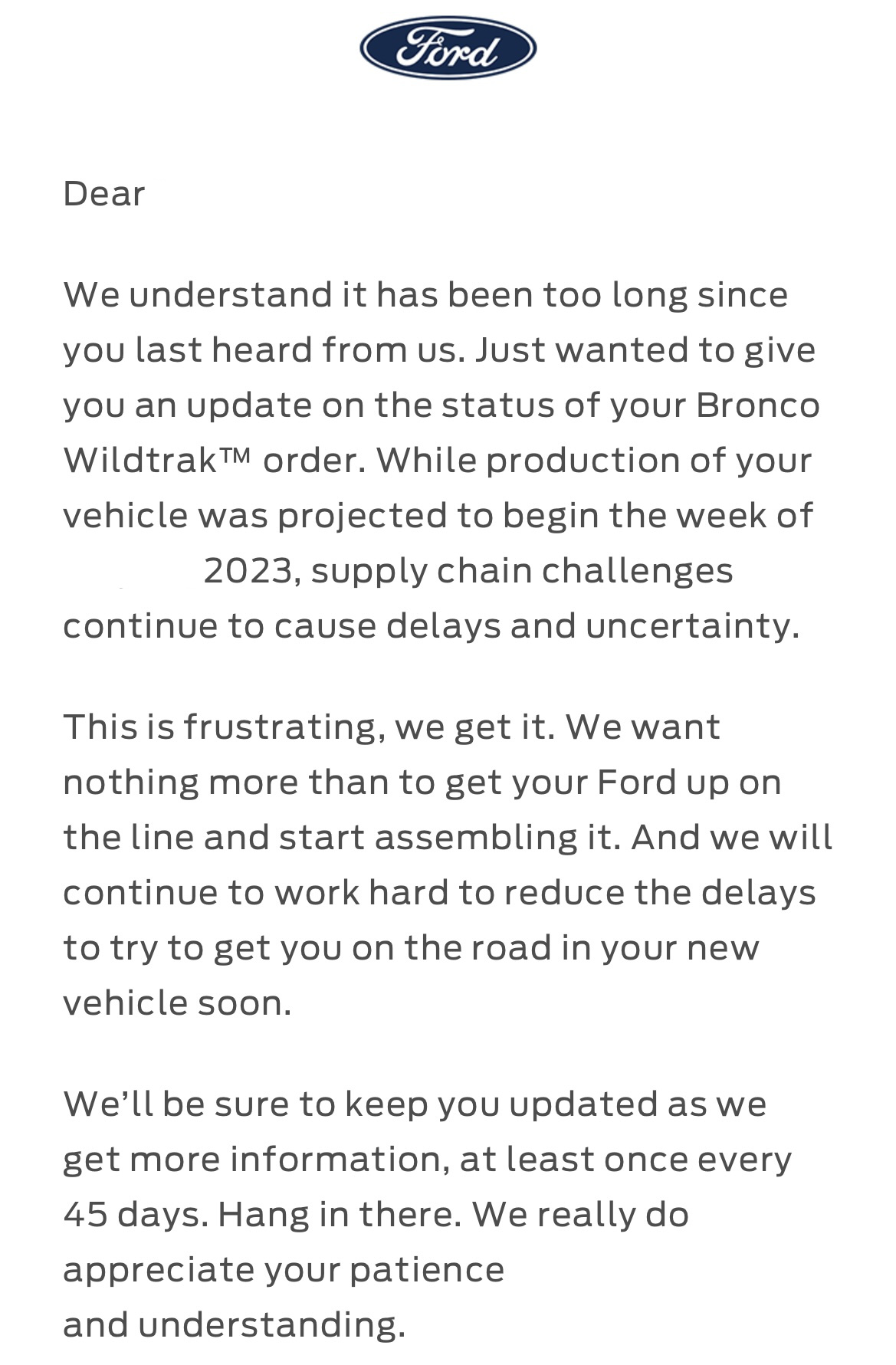 What About You?
Did you receive this email? What build are you waiting on? Talk about it below or in the Bronco forums.