Hi Friends.
As one of the radio nerds around here, I wanted to put together a write up for my GMRS Radio installation. I got into GMRS from a discusion a couple years ago that was posted by BN OG
@BuzzyBud
. I ran an Midland 275 in my car for a while, and then when to a Radioddity DB-25G (that I really liked), but wanted to mount something with more functionality in the Bronco that wasn't going to sit in the middle of the dash.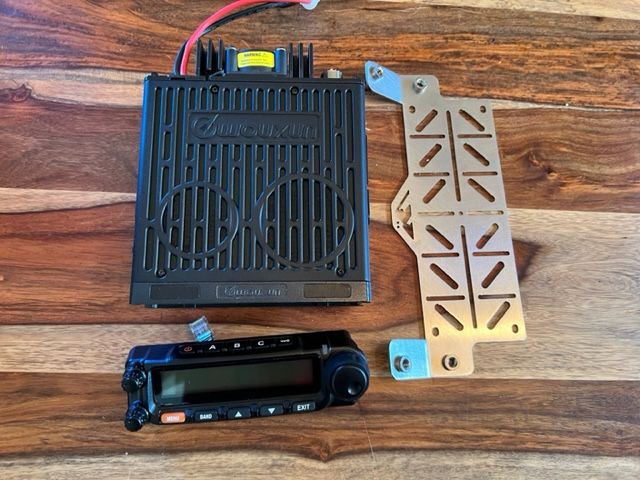 I elected to go with a Wouxon KG-1000G radio, mainly because of the ability to remote mount the controls and stash the radio chassis somewhere else. We have an extensive repeater network here in New Mexico and the radio has a ton of slots to program, and it is 50 watts, which while overkill for what I needed, will be fine (Im of the opinion that any mobile radio north of say 15 watts is fine for trailcoms).
I have been using this radio as a basestation while I waited on my bronco, but now that it has arrived, It was time to put wire it in. I will break yo the install a few posts as it was a lot and post below.
2023 Wildtrak. "Sometimes you got to get lost, to get found" -J Bronco
BuckYeah, BroncOitis and 6 others