So, January last year I found out I had a pretty nasty medical condition that had me eating through a feeding tube for 12 weeks. I was stuck in a chair and unable to get outside. It took all of last summer and into the winter to recover. This year, I'm feeling nice and healthy... and 45lbs lighter! Once the weather started to warm up, I got the itch to go out and explore. I kept looking at my 2017 Jeep Cherokee and thinking "this is NOT my summer fun-mobile." I could never
not
think 'soccer mom' when I looked at it. So, knowing that nothing feels better than a mountain of debt, I went out to buy a truck that would make me smile while adventuring this summer. The hunt was on! I had been looking around at every SUV but nothing felt rugged enough. I loved the look and feel of the big Bronco, but I'm in the Chicagoland area and we don't have any local landscapes that would necessitate
that
much truck. I saw a few Sports out in the wild, but they looked weird with those small wheels and tires. So, the search continued... until I was online and saw a few Sports that had been beefed up 'overland style' 😂 (well as close as it could get)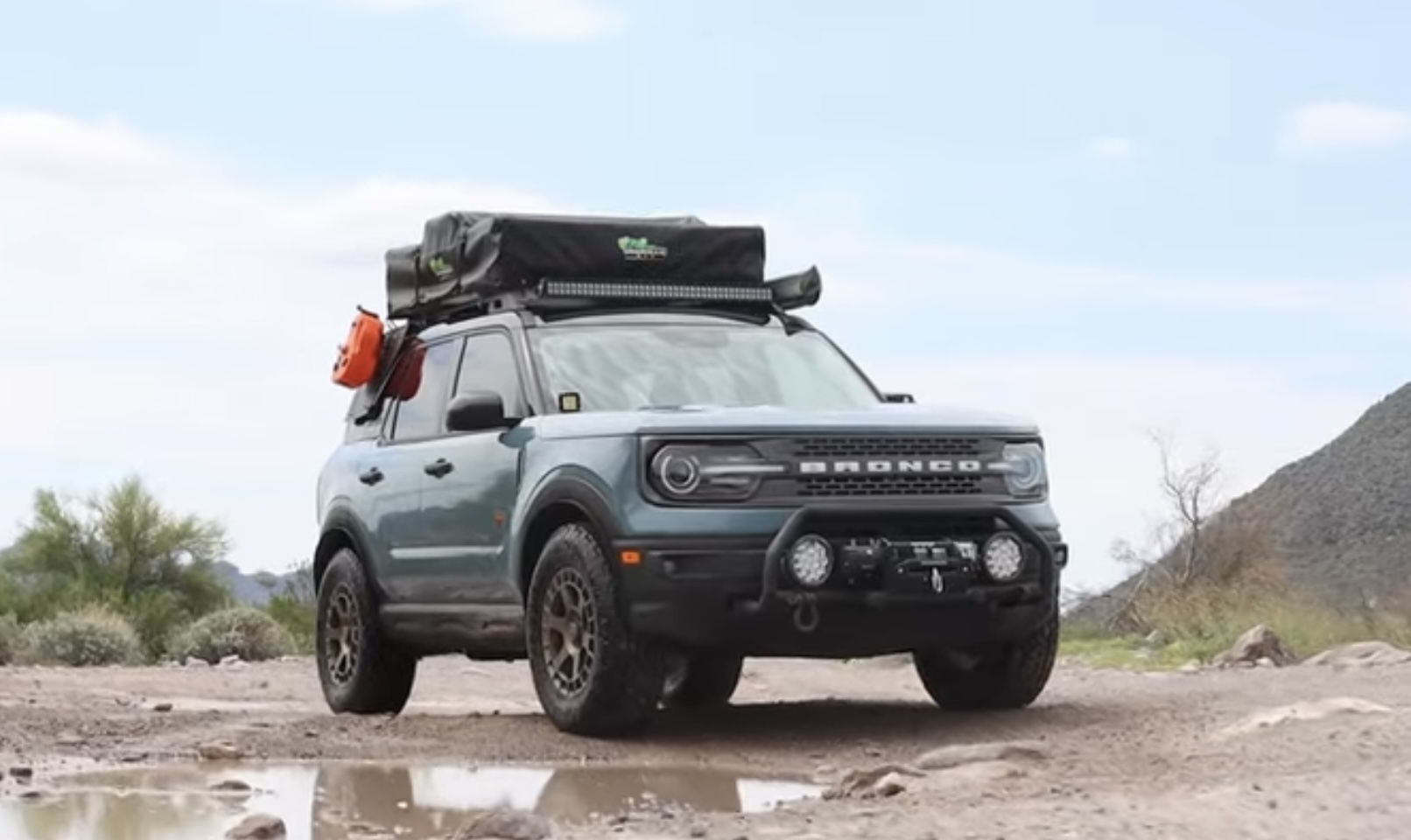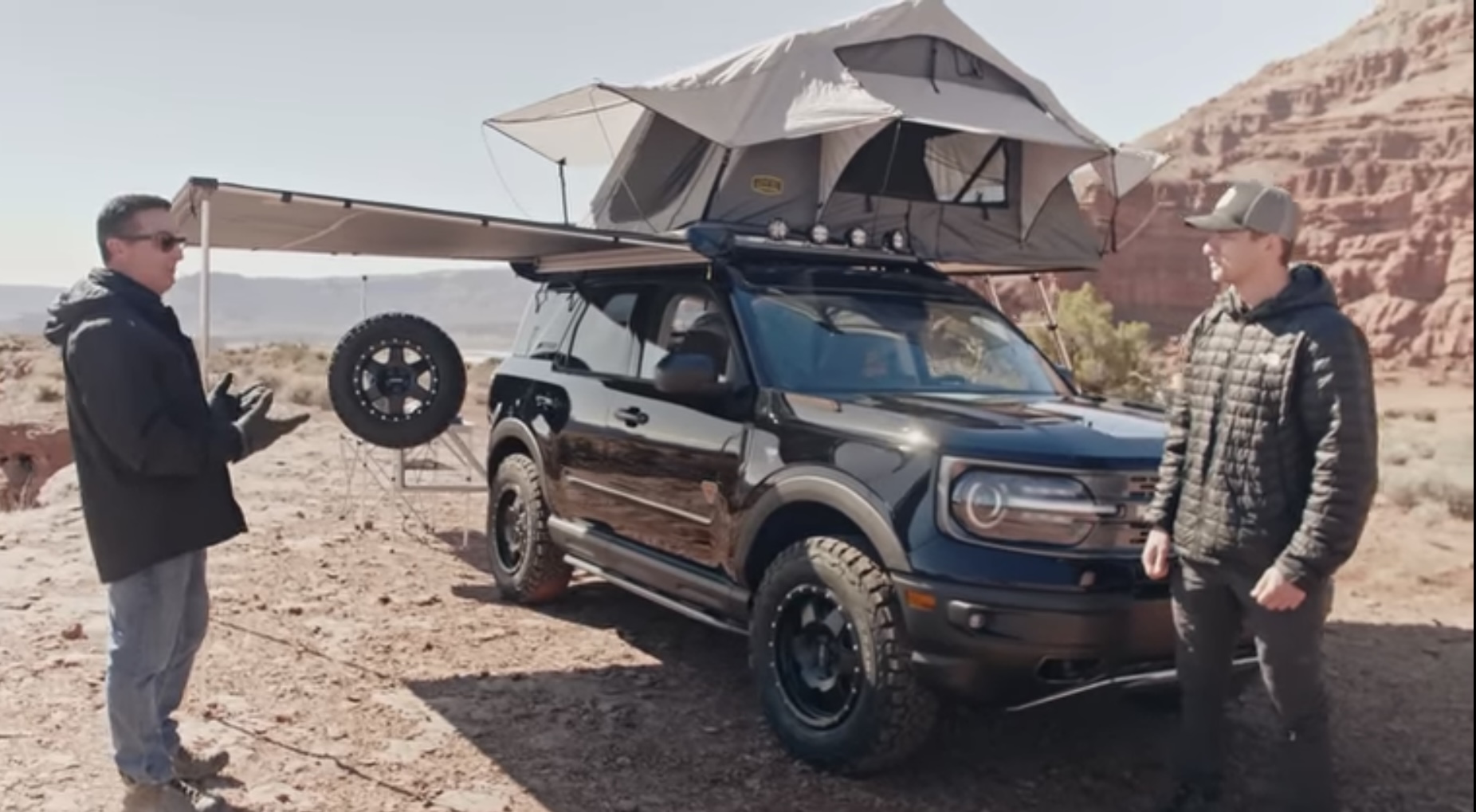 I'm sure many of you saw the same thing and thought... yep!... that's the one! I know I did, and off to the local Ford dealership I went.
Upon arriving, I saw an entire row of Sports that
just didn't look right
. I couldn't put my finger on it until I saw a 2022 that looked pretty good. I asked the dealer, "so what am I missing? Why does this one look better?" He told me it had lift kit and some more aggressive tires. He also told me that the dealership could install it, so it didn't void the warranty. After chatting about some of the other upgrades, I started looking for my future truck on the lot.
The lower models had less power than my 4-cylinder Jeep and I was not impressed. But then I drove the Badlands.... and slipped it into Sport mode. "Holy Moly," I thought... "this is it!" I decided I wanted the Eruption Green and of course they didn't have it and they couldn't get it. They said the only Badlands on the way was Catus Grey. So sadly, I went back home to mope around on the internet. Luckily, I found what I wanted on Ford's website. It was being shipped to a dealership about 45 miles away. I gave them a call and they said it had just arrived on the truck! I think the salesperson was a little optimistic when I said... "hold it, I'll be there tomorrow to buy it!"
YouTube@ BenjaminsRCChannel Instagram@ benjamins_rc_channel Reddit@ benjaminsRCchannel
Jakob1972, PSUTE and 2 others