"Wow just wow…the entire day was so informative and fun! Once you learn all the Bronco can do, you are even more impressed. And the trail guides knew their stuff — they are in a league of their own!!"
That's how Sheila L. described her experience at the first Ladies-Only Off-Roadeo day that took place at the Texas location in July. She — along with over 40 other women gathered together at Grey Wolf Ranch in Horseshoe Bay, Texas — learned about the new generation of Broncos and spent time behind the wheel for some incredible off-roading fun.
The response was so great after that first ladies-only day … that Bronco Off-Roadeo is doing it again. Two more times, in fact. They are ready to welcome two new groups of women who want to make their mark on the trails and discover all the Bronco can do — this time at Mt. Potosi just outside Las Vegas, Nevada. Registration is now open for these next two ladies-only days:
Ladies-Only Bronco Off-Roadeo
Las Vegas, Nevada
Thursday, October 13, 2022
OR
Friday, October 14, 2022
These exclusive days are open to women who have ordered a qualifying 2021 or newer Ford Bronco and have not attended Bronco Off-Roadeo previously. Here are a few details:
One (1) visit to Bronco Off-Roadeo is included with the purchase of your Ford Bronco
A Bronco will be provided for you to drive
No off-road experience is necessary to join
Bring a guest; additional fees apply
Shop exclusive Bronco gear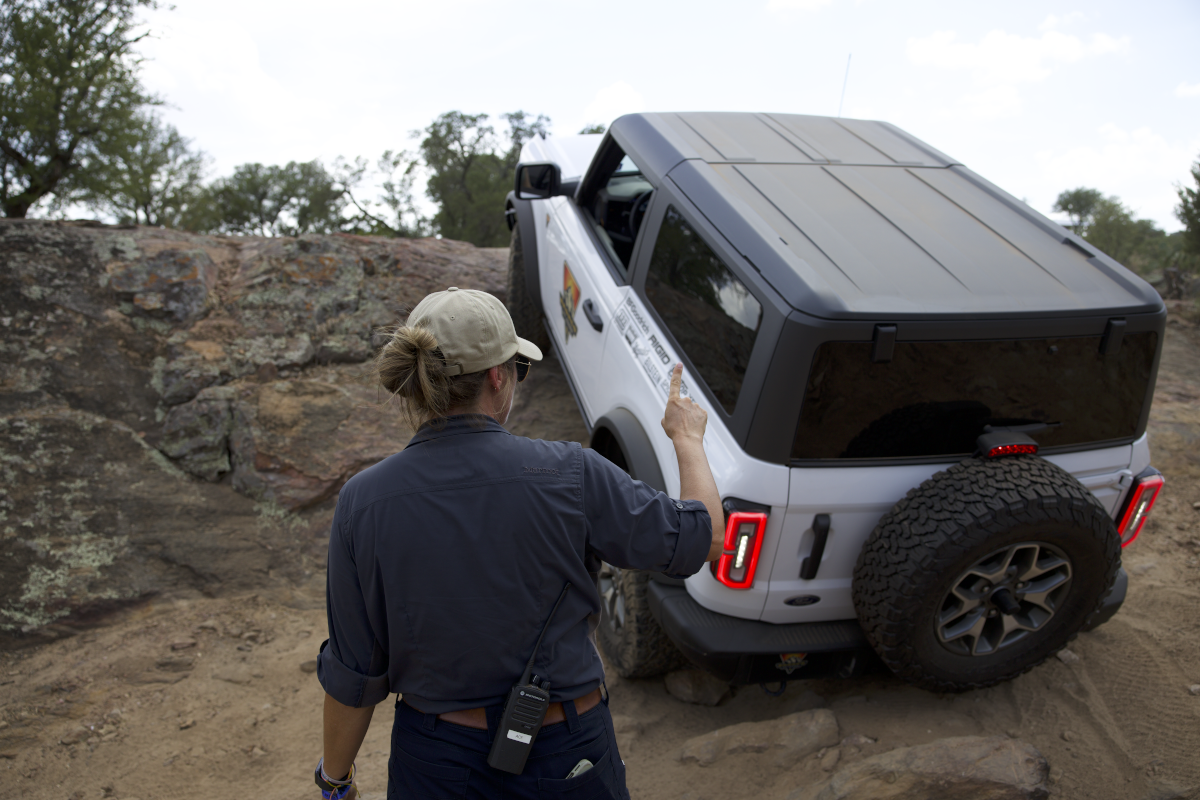 These special days are not just designed for women. They are planned and led by women … both on and off the trail. Amy "Ace" Clouds is one of the Off-Roadeo Trail Guides. She was inspired by what she experienced working at the Texas ladies event and is excited to meet two whole new groups of women in Las Vegas. "It was amazing getting to be a part of the first event back in July," she said. "Getting to meet all the wonderful women and experience their joy and excitement will forever hold a special place in my heart, and I can't wait for the next event in October!"
We asked Ace to highlight some of the best aspects of these exclusive ladies-only Bronco Off-Roadeo days. Here's what she said:
Meet other female outdoor adventure and Bronco enthusiasts.
"The relationships that were forged between strangers, as well as existing relationships being made stronger, is something I will never forget (there were many mother-daughter pairs and everyday friends in attendance)."
Learn about the Bronco from a FEMALE-LED TRAIL GUIDE TEAM.
"Having an all-female-led team allowed the women the comfort of asking questions and being open with us, and each other. Many who attended the first event had never been off-roading before and were naturally a little anxious, but their eagerness to learn and willingness to immerse themselves in the day far outweighed their nerves. It was truly incredible watching their confidence grow."
Experience powerful camaraderie with other attendees from the morning coffee kick-off to the closing campfire (weather permitting) and all the off-roading fun in between.
"The women who attend our ladies' events will not only gain the knowledge that we teach every day at Bronco Off-Roadeo and the excitement that goes along with off-roading, but they will also see the true meaning of community and how special the Bronco Community really is!"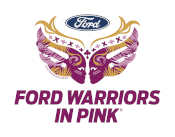 Women Supporting Women.
What makes these next two ladies-only events even more significant, is that they are taking place during Breast Cancer Awareness Month. Bronco Off-Roadeo will be welcoming Warriors in Pink — Ford Motor Company's initiative dedicated to supporting, inspiring, and empowering patients, survivors, and co-survivors throughout their breast cancer journey.
In support of Breast Cancer Awareness Month, Bronco Nation will be selling our exclusive "GEAR FOR GOOD 1966 Bronco Specs Tee" at Off-Roadeo, with all proceeds going to Warriors in Pink. You can also purchase one online in the gear shop … we'll be donating all proceeds of this Tee to this very important cause throughout the entire month of October.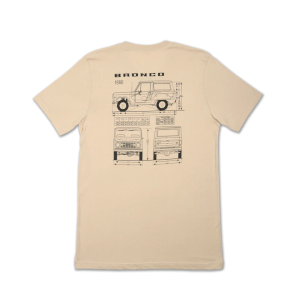 "This was one of the best days I have ever experienced."
- Sue H.
"Had so much fun! The guides were so supportive and knowledgeable. They helped me feel confident and relaxed doing things I'd never done before. Such a great memory and experience!"
- Jenee L.
Women who have been there, done that.
Not sure if Off-Roadeo is for you? Here are first-hand accounts from two women who were at the first ladies-only day that should convince you that this exclusive opportunity is one you definitely don't want to miss.
Read this article that Laura from Bronco Nation shared recapping her experience, including some photos from the day.
Check out this video from Becky, the wife of Bronco Nation member @Bronco wild Outdoors. Becky made the trek from Chesapeake, Virginia and said, "I can only say one thing…I loved it. It was absolutely awesome."
Don't miss this exclusive chance to enjoy the great outdoors, hit the trails and connect with women who love the Bronco like you. Learn more about Bronco Off-Roadeo here or register now for one of these next two ladies-only days before the spots fill up! Hope to see you in Las Vegas October 13 or 14!