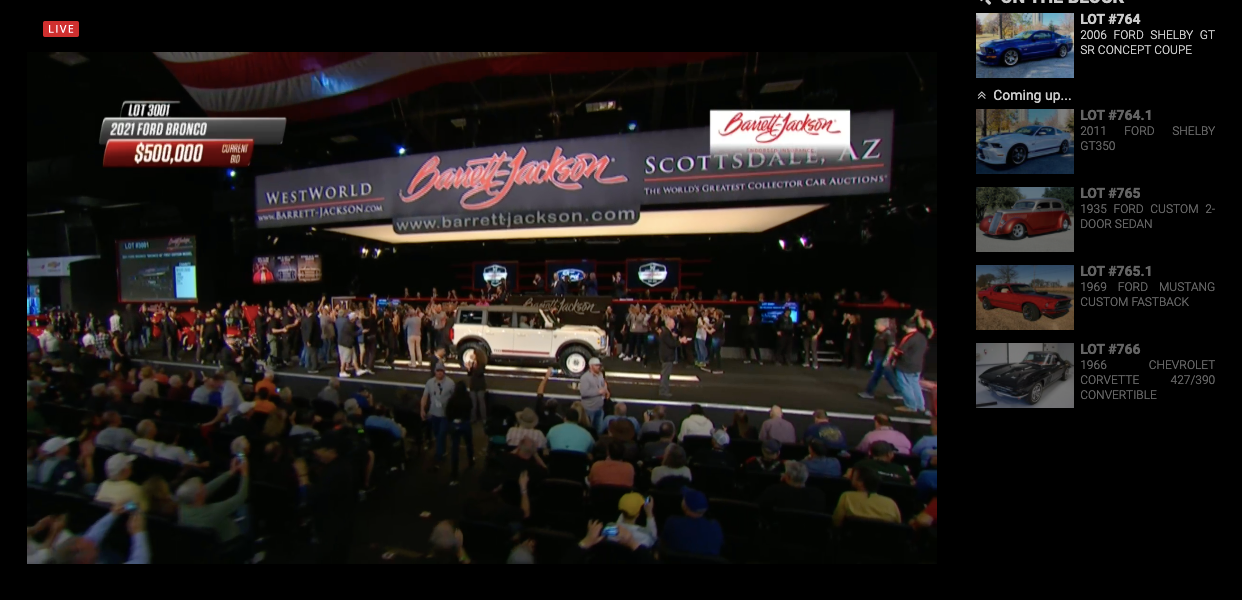 Barrett-Jackson and a generous donor have helped give Ford Motor Company and the Pope Francis Center an exciting day. Established in 1971, Barrett-Jackson, "The World's Greatest Collector Car Auctions," is celebrating five decades of auctions, many of which have included classic and collector Ford vehicles.
Today, the 2021 Pope Francis Center First Edition Bronco became part of that history. The special-edition Bronco just sold for $500,000.
2021 Pope Francis Center First Edition Bronco
While all Barrett-Jackson vehicles have weight and worth, the Pope Francis Center FE Bronco was brought to the auction block with a special purpose in mind: to aid the Detroit-based Center in a fight against chronic homelessness. All proceeds from the sale will benefit the charity, and additional funds can be donated on Barrett-Jackson's site.
The 4-door SUV was donated by David Fischer Jr., president & CEO at The Suburban Collection Holdings, LLC, and modified by Ford Vehicle Personalization. Prior to the auction, Bronco Nation members were guessing at the sale price of this custom-built Bronco, hoping it would bring in a large number for a great cause. Member [USER=3910]@Mikes2021Bronco[/USER] came close with his estimate of $555,000, and after the hammer, commented: "$500,000 at the 50th anniversary –– seems fitting!"
Congratulations to the new owner of this one-of-a-kind Bronco, and we're sure the funds contributed will be well-used by Pope Francis Center to assist others.
More Broncos to Come
While this was definitely a cornerstone Ford at the event, stay tuned! Broncos from 1966-2021 will be auctioned throughout the days. Check out the 2022 docket online, and watch the TheBroncoNation.com for auction information and updates.