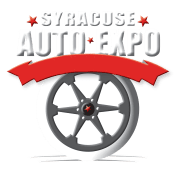 Syracuse Auto Expo
START DATE Thursday Feb 16, 2023 at 10:00 AM GMT-05:00
END DATE Sunday Feb 19, 2023 at 6:00 PM GMT-05:00
The Syracuse Auto Expo returns to the Oncenter February 16th-19th 2023.
The 114th Auto Expo sponsored by SADA features hundreds of vehicles spread out through two buildings and three BIG floors totaling 135,000 square feet, and you can experience it all in the comfort of the climate-controlled Oncenter. See the latest in automotive technology, efficiency, safety, comfort, and style for work, play or leisure. Enjoy the latest cars, trucks, and luxury vehicles in the two massive buildings of the Oncenter.
The event gallery is empty.
Attendees
Bronco Nation Community (Rank V)
Published events: 36
Member since May 15, 2020
You must log in or register to post here.