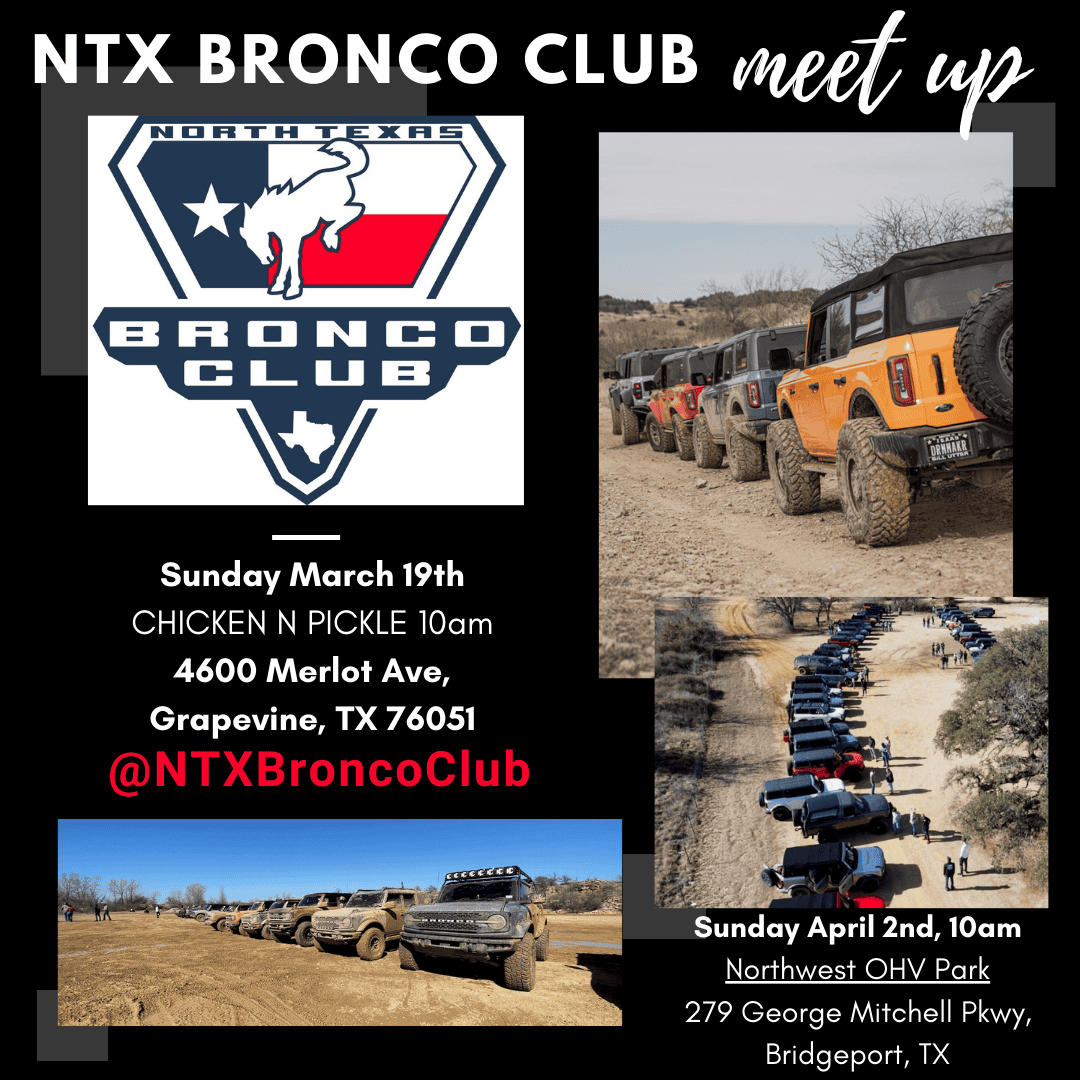 NORTH TEXAS BRONCO CLUB MARCH MEET UP
4600 Merlot Ave, Grapevine, TX 76051, USA
START DATE Sunday Mar 19, 2023 at 10:00 AM GMT-05:00
END DATE Sunday Mar 19, 2023 at 1:00 PM GMT-05:00
LETS PLAY PICKLE BALL @ CHICKEN N PICKLE IN GRAPEVINE!
Alright BRONCO FAM!
Get out your calendars!
Lets play some Pickle Ball next month & go Off-Roading in April!
Also in April, Fuel Fest is happening at TMS on the 15th, not sure if some of us wanna roll out together.
I have stickers & $25 tshirts for March meet up, come see me. I am in the Orange Bronco.
Working on more merch for April.
RSVP on Facebook
MARCH NORTH TEXAS BRONCO CLUB MEET
NTXBRONCO CLUB APRIL OFF ROAD MEET
Cant wait to see you all!
The event gallery is empty.
Attendees
DentonDreamMaker (Rank V)
Published events: 14
Member since Mar 25, 2021
You must log in or register to post here.