Alright… I can't believe I am writing this post. But hopefully it will help someone in the future.
For the past two months Ford has been offering 20% off most accessories via
Ford's Accessories site
. So… I bought some stuff and had it shipped to a local dealer to save on shipping costs. Figured it would be easy and take 3-4 days to arrive as advertised. But NOPE, it was not easy, and I was left sitting here 2 weeks later wondering what happened to my order.
I'll save you the full story, but it boils down to two major issues:
Dealers have no insight into the orders placed on Ford's accessories site.
Ford's accessories site gives no mention of when the accessories are delivered to the dealer.
The first one I think is a huge issue, and I hope Ford fixes it sooner rather than later for all of the parts department managers around the country. The dealers
cannot
look up your order… it is a black box to them. What they will get is a bunch of boxes with blue labels on them… these labels have a order number and customer reference ID on them… and… that's it. No name, no phone number, no email address, nothing to let them know who ordered the components. And since they cannot look up your order by the order ID, they have no idea who it belongs to.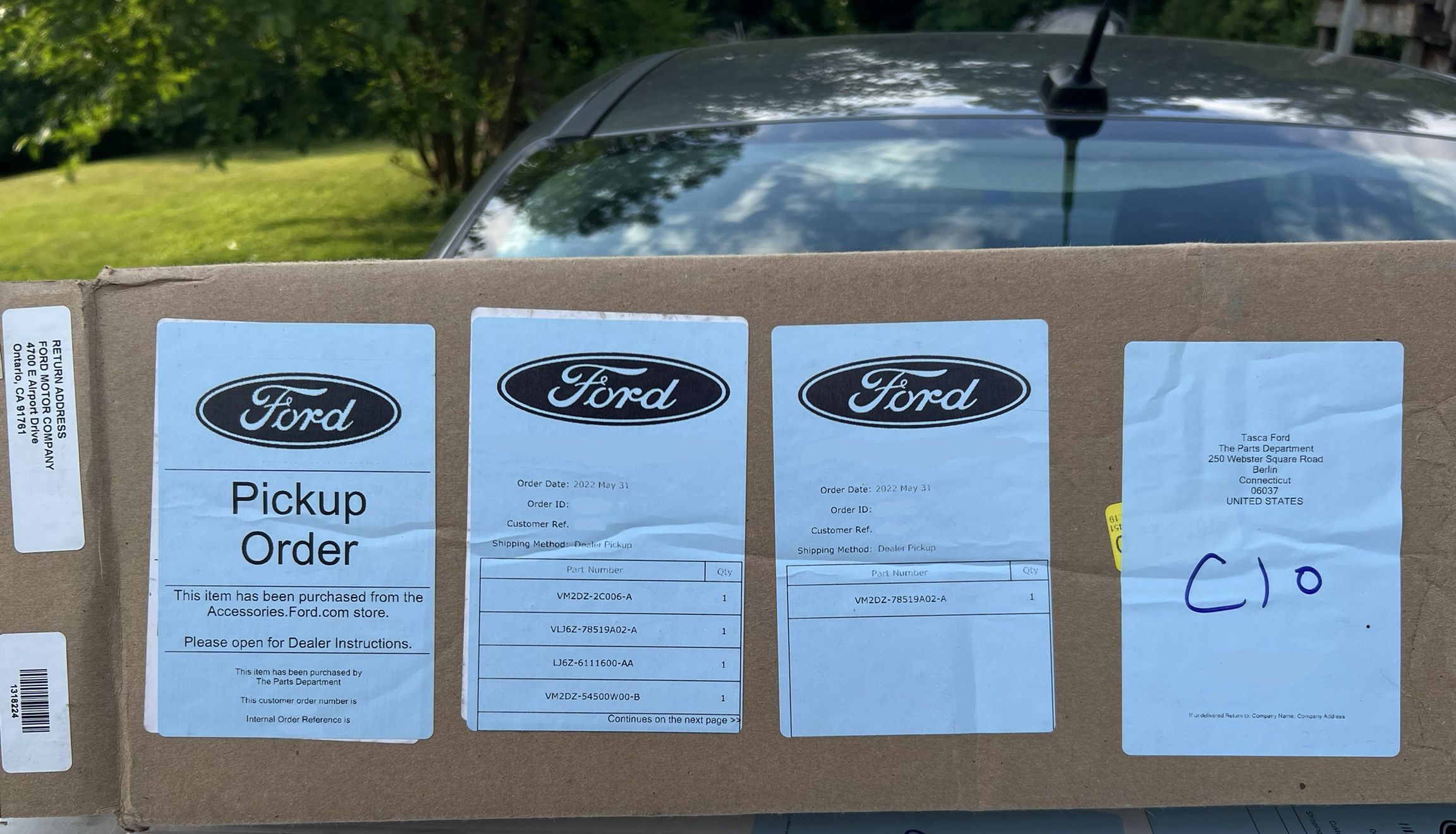 The second issue is Ford's Accessories website does not inform you when the accessories are delivered to the dealer. To this day… my order is not listed as shipped on the Ford's Accessories website even though I picked it up yesterday. Combined with the first issue… and your parts could have been delivered to the dealer and you wouldn't even know it.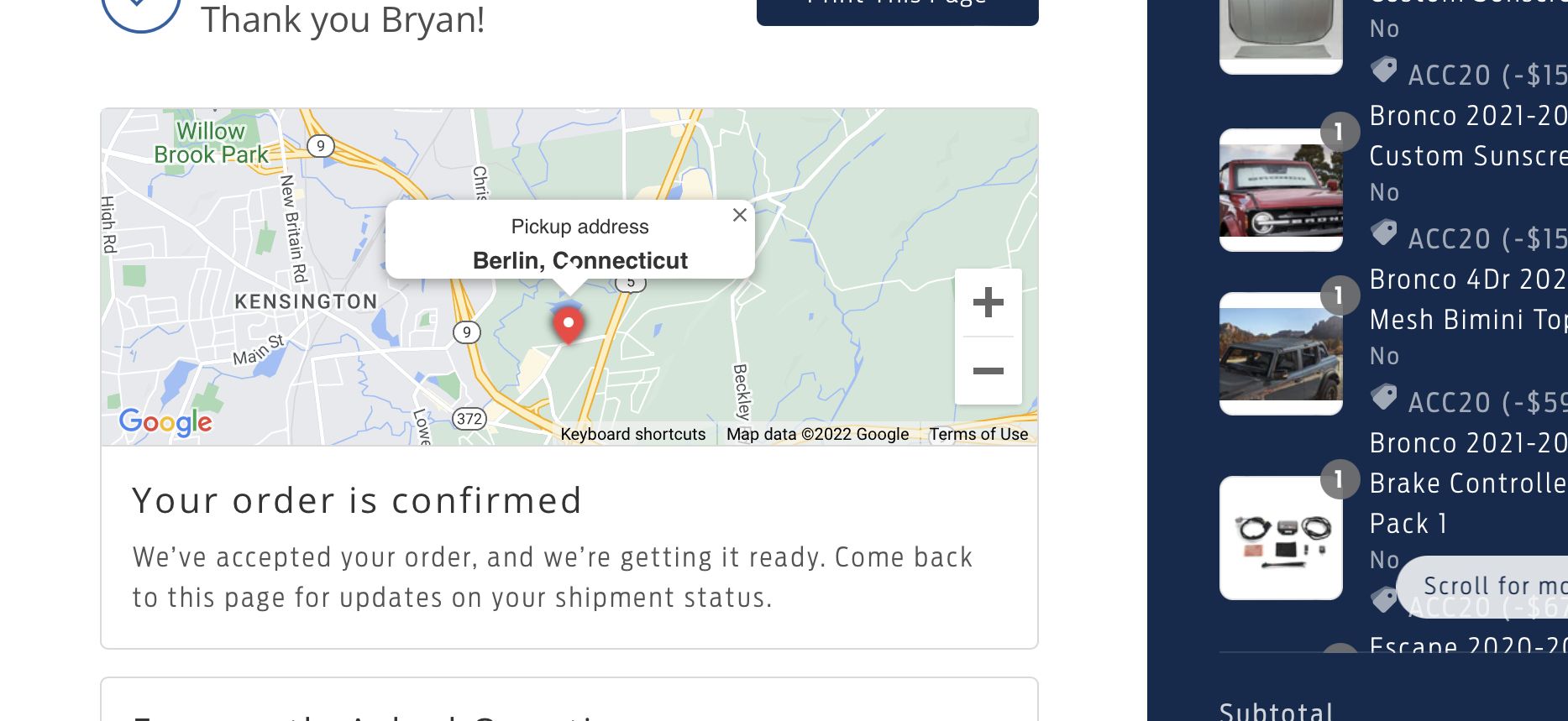 So the quick and dirty is… if you order from Ford's accessories website and have it shipped to your dealer, make sure you have a conversation with your dealer's parts department ahead of time. Provide them with your order number and a list of part numbers you are expecting to get so they at least know who the order belongs to and can contact you when it arrives.
Deano Bronc, Laura and 9 others